Harbor Springs Accommodations & Special Rates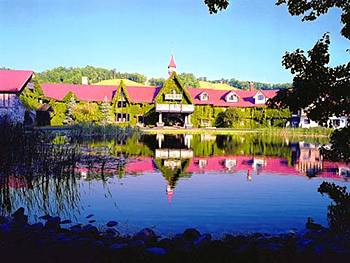 BOYNE HIGHLANDS RESORT
Boyne Highlands Resort is offering their hotel rooms at a great rate and usually sell out months before the event so don't delay!  Take advantage of the best location for Friday night and Saturday morning: walk to and from registration, the Zoo Bar party, and the starting line! Call (800) GO-BOYNE or visit www.boyne.com...the best selection of rooms go quickly!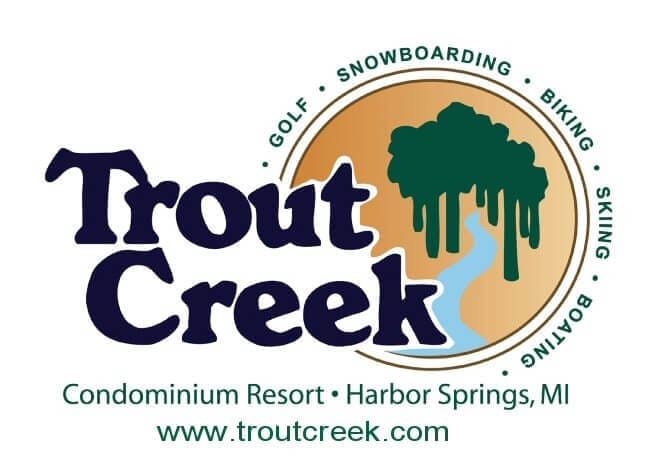 TROUT CREEK CONDOMINIUMS RESORT - ACROSS FROM BOYNE HIGHLANDS
Trout Creek Condominium Resort offers up to 100 rental condos from 1 bedroom to 5 bedroom condos. Located directly across from Boyne Highlands Resort, this is the perfect place to be close to the action but still get a restful night of sleep before the bike ride the next day. We will be offering a special rate and one night stays to Zoo-de-Mack riders. Call (800) 748-0245 or go to www.troutcreek.com to book today!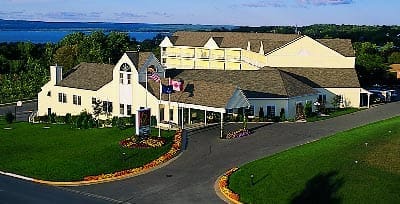 THE APPLE TREE INN
The Apple Tree Inn of Petoskey offers warmth and comfort with French Country ambiance. Each room has a private balcony which provides breathtaking views of Little Traverse Bay and the area's "million dollar sunsets". Located just 1/4 mile from 50 miles of paved bike trails following Lake Michigan's shoreline. www.appletreeinn.com or call 800-348-2901 for reservations.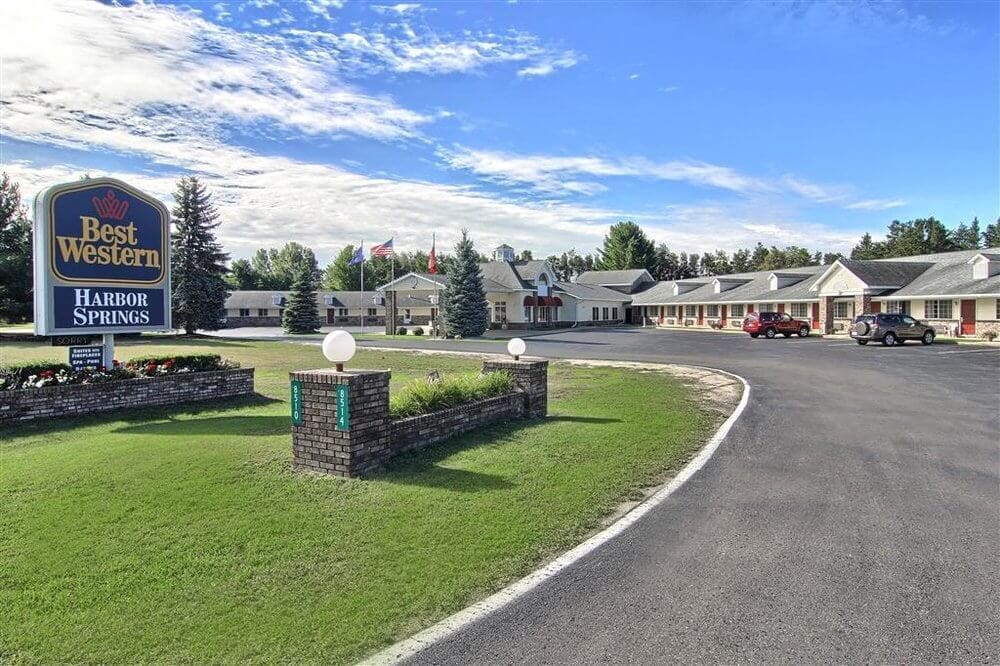 BEST WESTERN OF HARBOR SPRINGS
50 Rooms.  Four two-room suites with fireplaces and kitchen facilities.  We have six rooms with in-room whirlpools.  A/C, highspeed internet, fitness room, coin-operated laundry.  Indoor pool and hot tub.  Continental breakfast.  AAA rated.  Family owned and operated.  FIVE  minutes to golfing, shopping, skiing, and fine dining!! (231) 347-9050 or www.bestwesternmichigan.com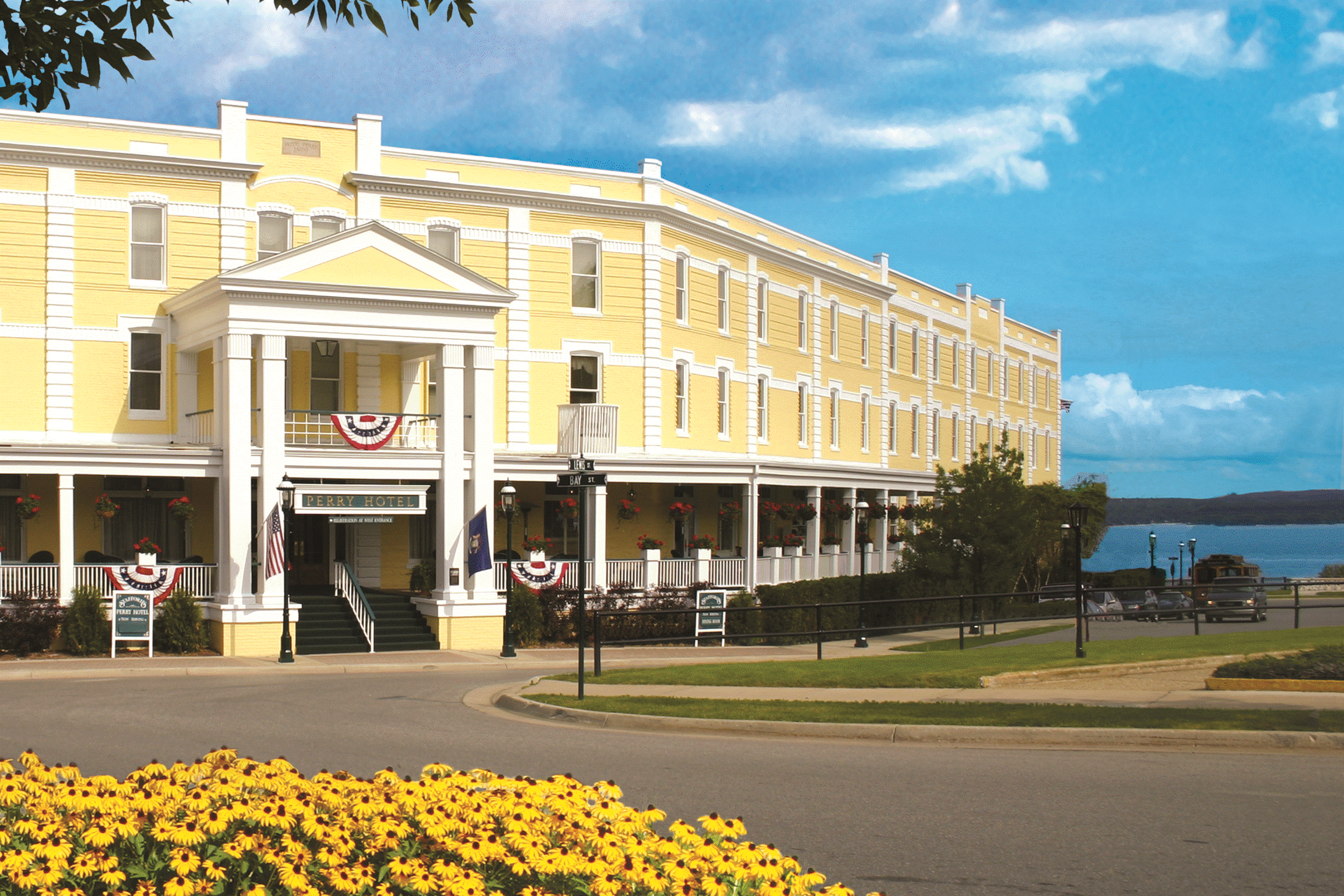 STAFFORD'S PERRY HOTEL
Stafford's Perry Hotel in the heart of Petoskey's Gaslight District. Special offer to Zoo-de-Mack participants $99.00 per night includes breakfast voucher for two. Extend your stay valid May 21st to 27th, 2011. Enjoy the picturesque Little Traverse Wheelway accessible from our front door and extends from Harbor Springs to Charlevoix. 1-800-737-1899 or 1-231-347-4000. www.staffords.com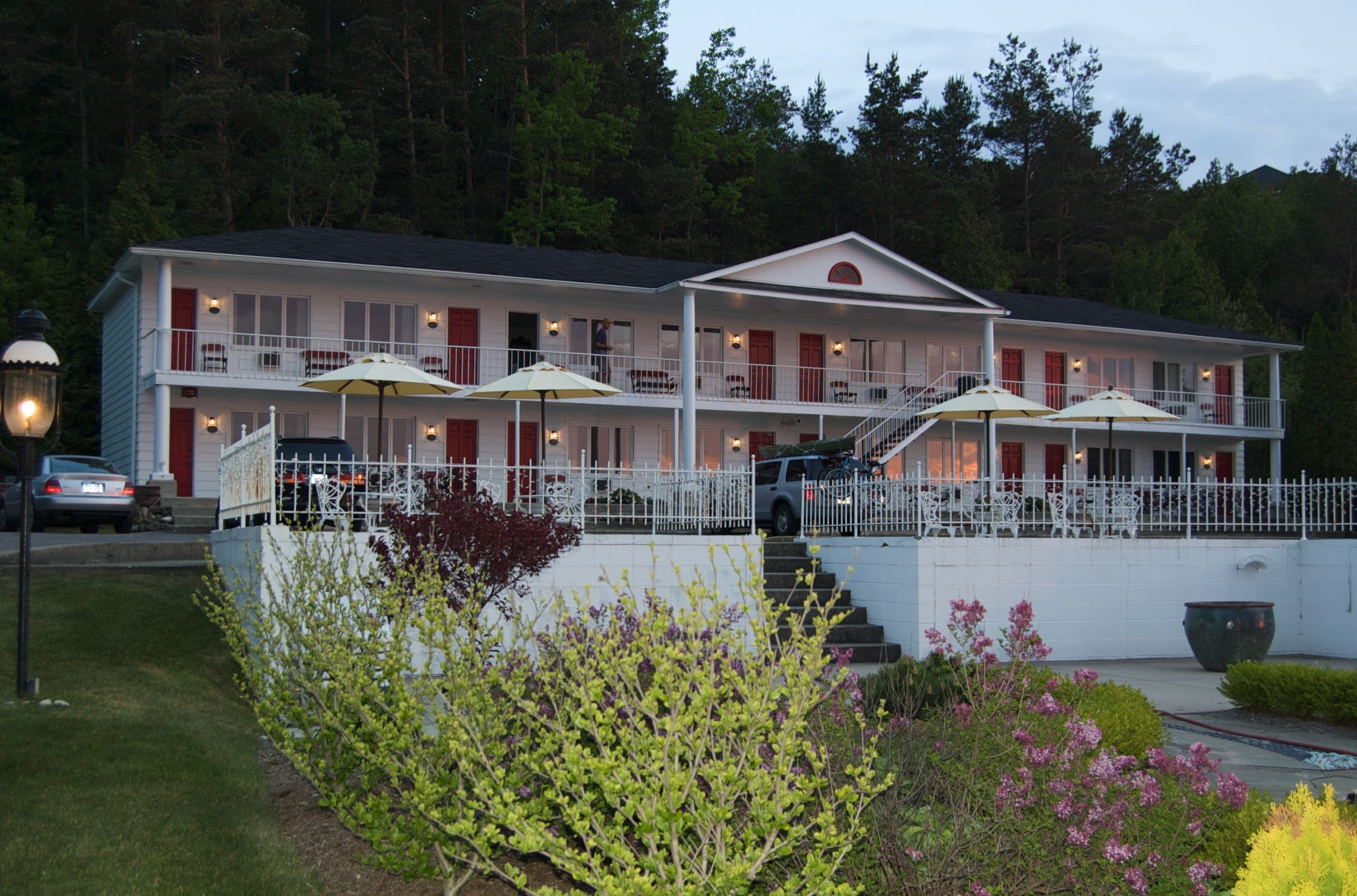 BAY INN OF PETOSKEY
Bay Inn of Petoskey, just 11 miles from the Zoo-de-Mack starting point, is a picturesque inn nestled on the hillside above the shores of Lake Michigan with spectacular views of Little Traverse Bay from every guest room.  Experience our "million dollar sunsets" and enjoy a relaxing stay in a quiet, clean, comfortable and welcoming environment. 1-888-321-2500 www.bayinnpetoskey.com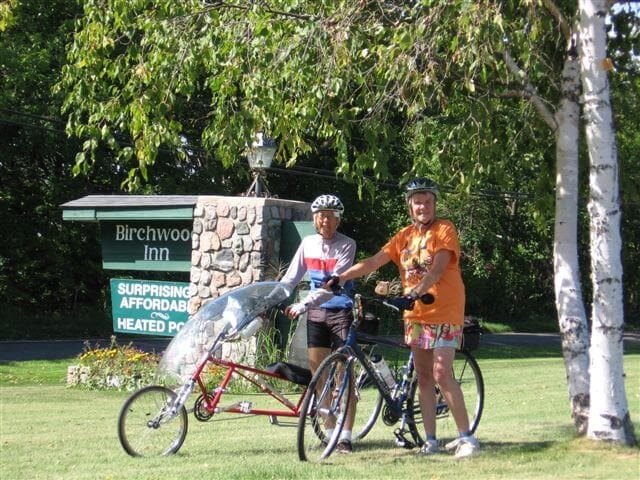 BIRCHWOOD INN
Birchwood Inn is located on South Lakeshore Drive, the most scenic portion of the Zoo-de-Mack and Biketemberfest rides! We love cyclists and are home to the Harbor Springs Cycling Classic. Variety of room styles, great rates, continental breakfast, and warm hospitality. Call 1-800-530-9955 and visit us at www.birchwoodinn.com