Mackinac Island Accommodations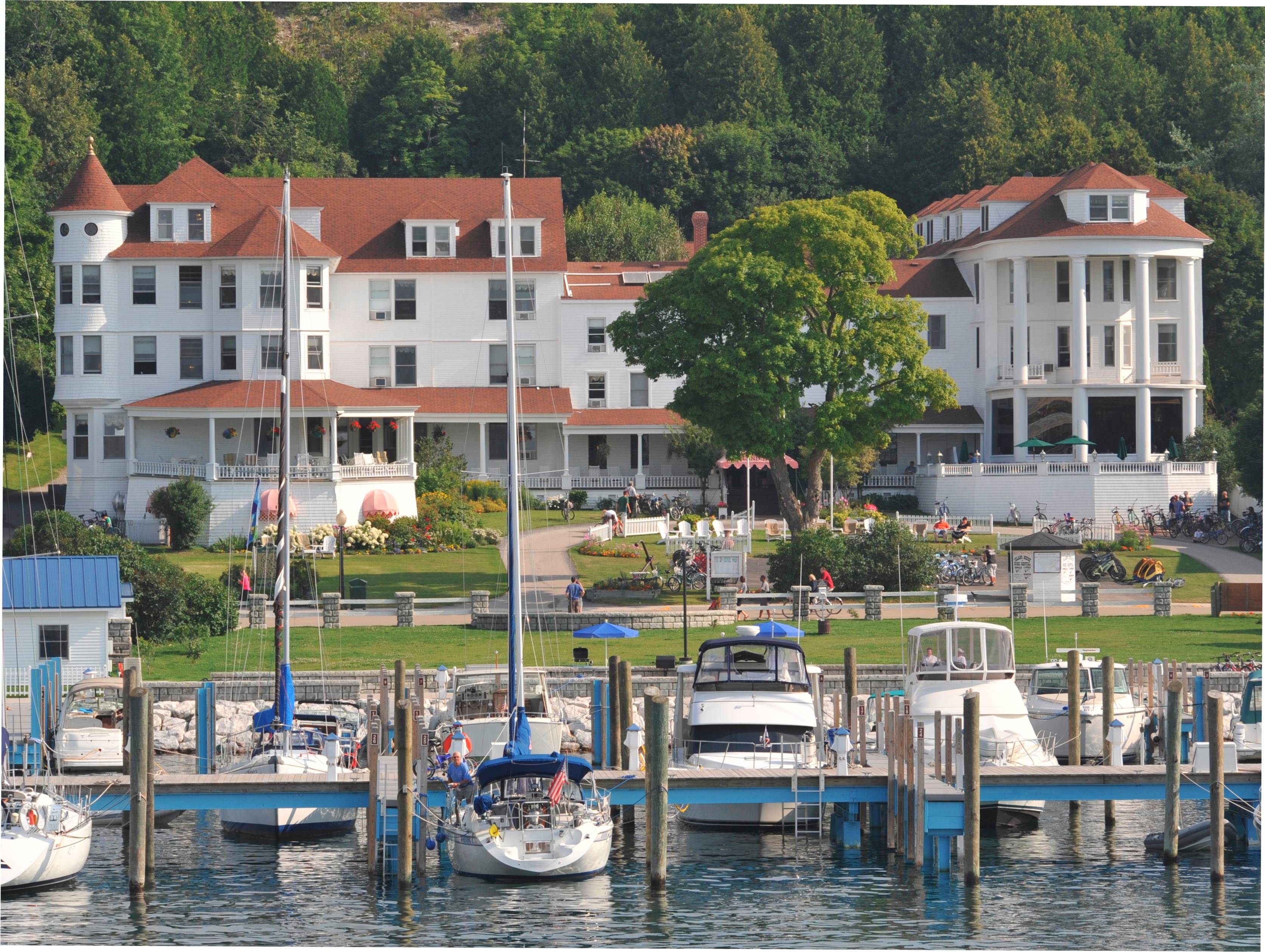 THE ISLAND HOUSE HOTEL
With over 150 years of experience offering exquisite hospitality, the Island House Hotel welcomes visitors and guests to this State of Michigan Historic Landmark.  Island House is the only hotel on Mackinac Island that is located within the pristine boundaries of the Mackinac Island State Park, 1700 square acres of the best that Michigan's natural resources have to offer. Visit www.TheIslandHouse.com/reservations to book your room.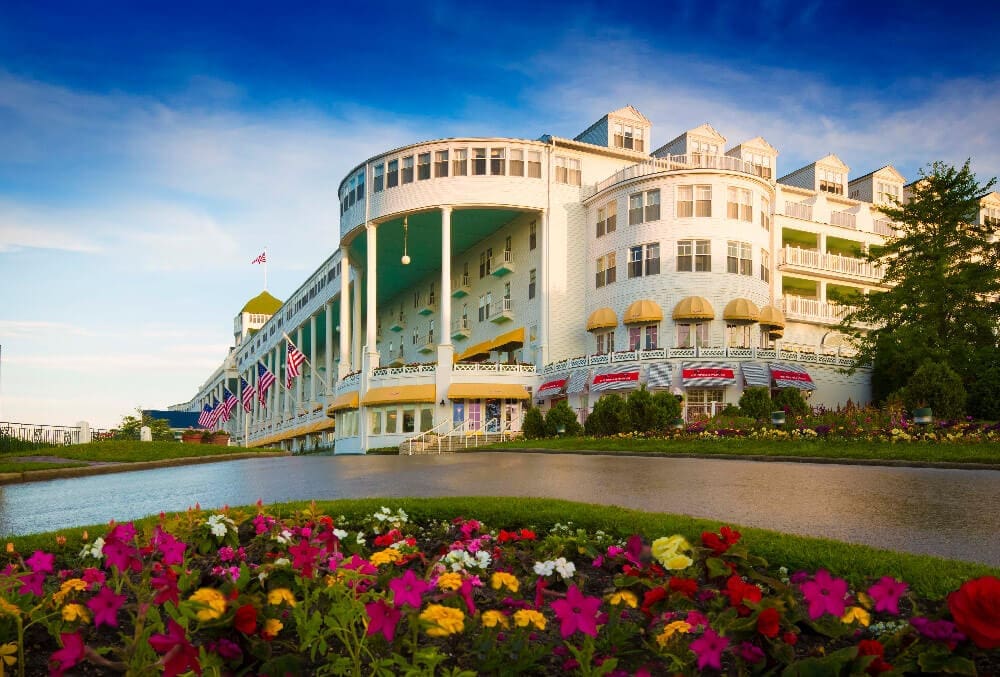 THE GRAND HOTEL
Grand Hotel, www.grandhotel.com, is offering 100 of their 385 incredible rooms for a great rate!!! Up to four individuals can stay in a guest room and enjoy a full breakfast in Grand Hotel's main dining room. After 6:30 pm Grand Hotel requires gentlemen to be attired in a coat, tie and dress pants while ladies are required to be attired in dresses, pant suits or nice pant outfits. Bike storage in your guest room can be arranged for an additional charge. If you've ever dreamed of staying at Grand Hotel you'll never ever find rates this low! Call 1-800-33-GRAND!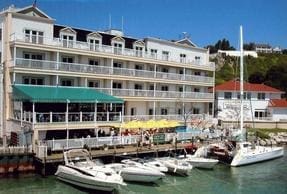 THE CHIPPEWA HOTEL
After providing sleeping accommodations for over 108 years, the Chippewa Hotel Waterfront has truly mastered the art of providing exceptional lodging. Relax and rejuvenate after your long ride in our huge jacuzzi tub, located on the Pink Pony patio, lakeside! The Chippewa is currently taking reservations for Zoo-de-Mackinac! Call 1-800-241-3341 or visit www.chippewahotel.com to book your room!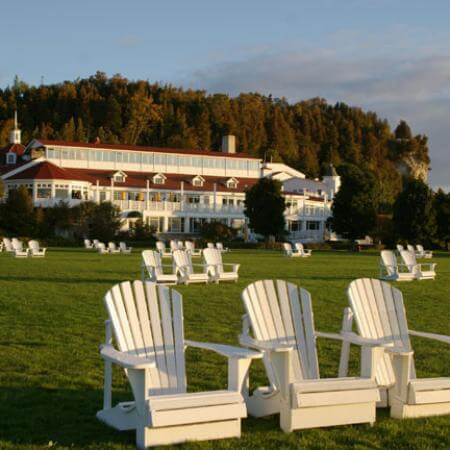 MISSION POINT RESORT
Mission Point Resort, www.missionpoint.com is offering their spectacular rooms for up to four people for a special Zoo-de-Mack rate. Make sure you mention that you are will Zoo-de-Mackinac when you call 800-833-7711 to reserve your room.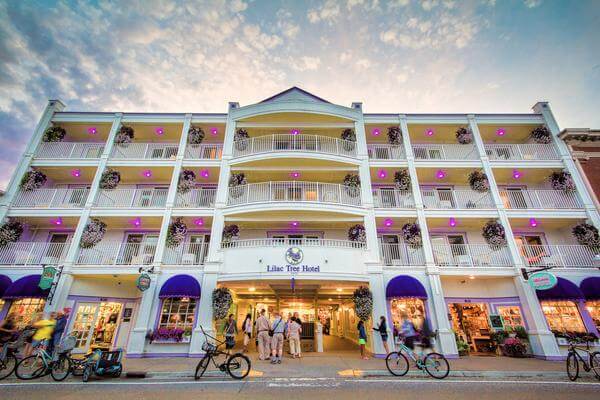 LILAC TREE SUITES AND SPA
From the quaint and charming suites to the exceptional midtown location, your stay at Lilac Tree Suites and Spa is sure to be a pleasure. Book reservations with us for Zoo-de-Mackinac and receive a complimentary breakfast for each registered guest at the Pink Pony on Sunday morning. Call now and ask about our specials at the Lilac Tree Spa! Visit www.lilactree.com or call 1-866-847-6575 for reservations.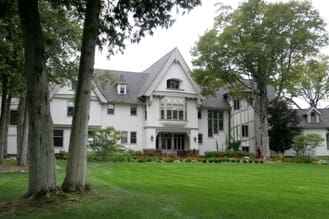 THE INN AT STONECLIFFE
The Inn at Stonecliffe is located in a very private and remote area of the island with beautiful views of the bridge and straights of Mackicac.  TheInnAtStonecliffe.com, has accommodations available for different sized groups. A full hot buffet breakfast is included for registered guests.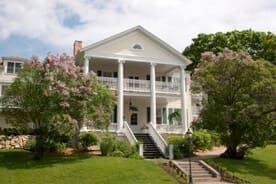 THE HARBOUR VIEW INN
The Harbour View Inn, HarbourViewInn.com, is located on Main Street in the Mission District with a Continental breakfast included for registered guests.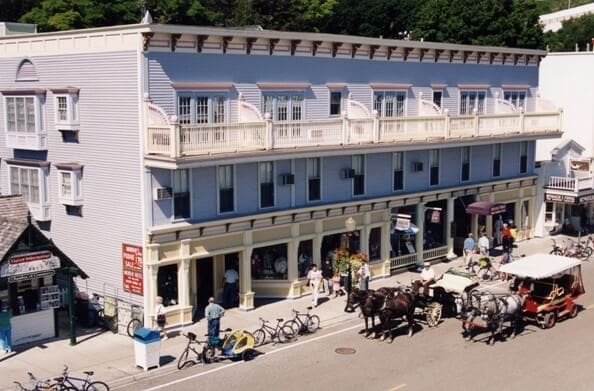 MURRAY HOTEL
The Murray Hotel is located in the heart of downtown Mackinac Island's Main Street, with 69 smoke-free, air conditioned rooms with private bathrooms. An Island tradition since 1882, the Murray Hotel's Victorian-era charm has been preserved while adding modern luxuries, including several in-house dining options, elevators and a heated spa pool. Visit https://www.mymurrayhotel.com/ to reserve your room for Zoo-de-Mackinac!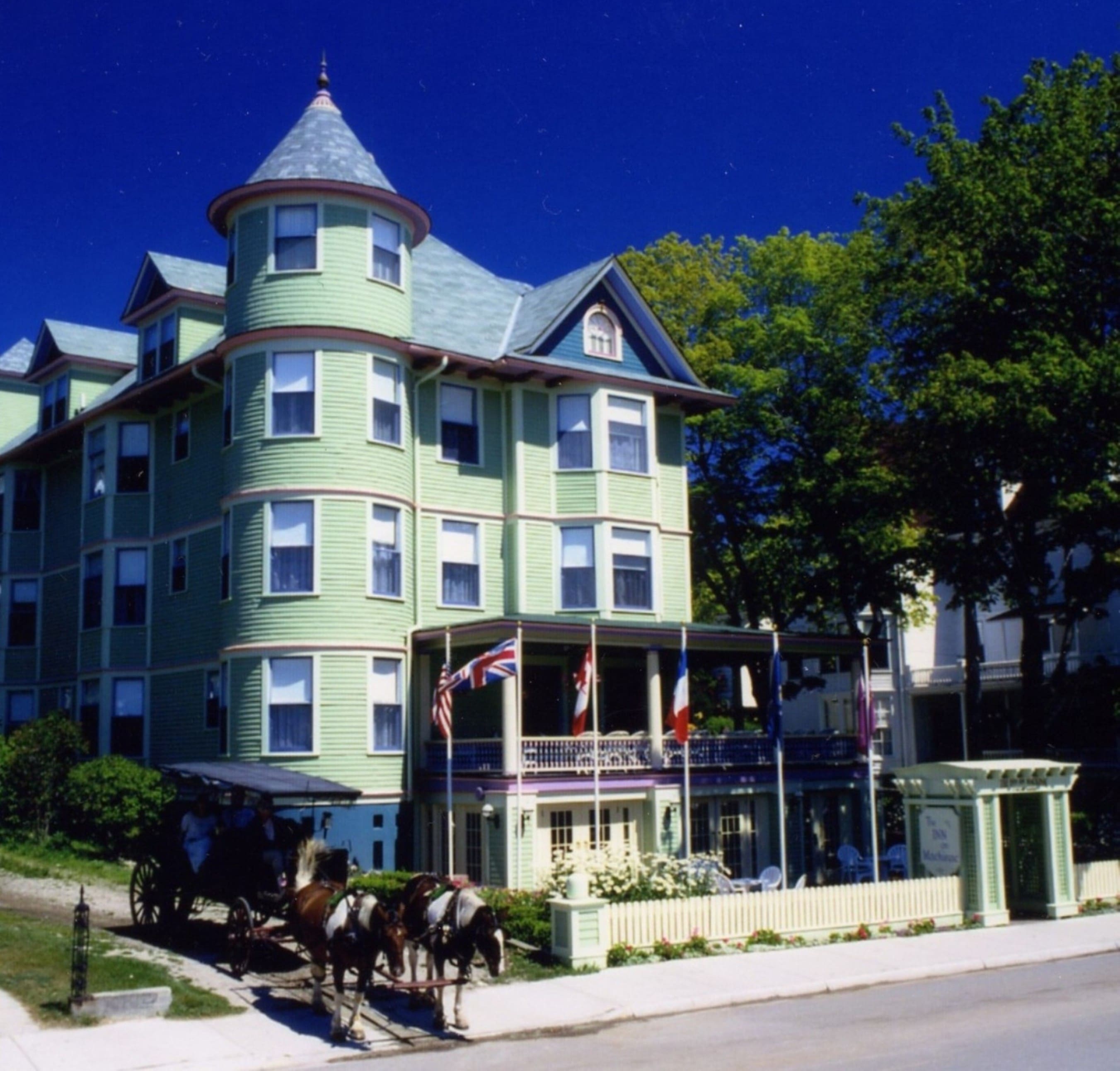 INN ON MACKINAC
Be our guest at the Inn on Mackinac, where the special charm or our family-run bed and breadfast awaits you. Located a short walking distance from downtown, the Inn on Mackinac has so much to offer: fully air conditioned, a sundeck and spa pool, and a spacious front porch for relaxing. Visit https://innonmackinac.com/ for more information and to reserve your room!
Mackinac City Accommodations & Special Rates
If you want the most convenient location (right at the finish line!) but also want to check out the island action, Mackinaw City is the place to stay! You can get a room on the mainland, ride the Star Line Ferry over to the Island, check out the Saturday night post-ride festivities and still catch the special 10:00 pm, midnight, 1:00 am or 2:00 am ferry departures from Mackinac Island to Mackinaw City.  YOU WILL NOT GET ON THESE BOATS WITHOUT A SPECIAL ZOO-DE-MACK TICKET AND WRISTBAND, as we have specially chartered them.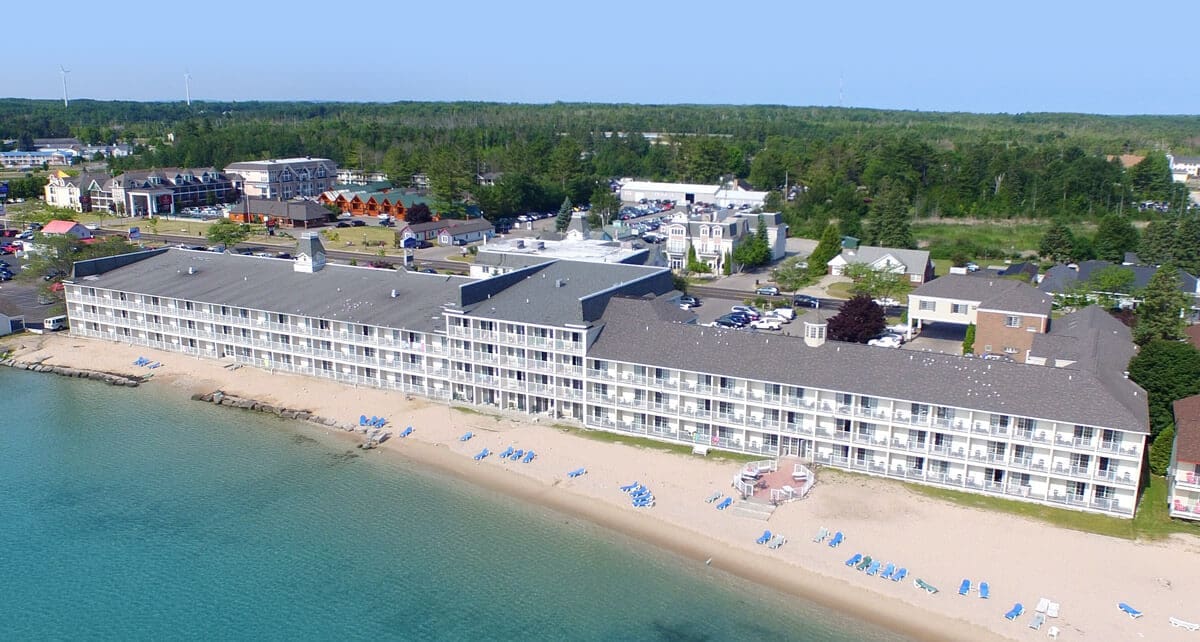 HAMILTON INN SELECT BEACHFRONT
400 Feet from the Star Line Ferry. AAA (3 Diamonds) Mackinaw's newest, largest, and finest beachfront rooms and suites with all indoor corridors. Private balconies and honeymoon suites with in-room hot tubs. Free wireless T1 internet, free 25' hot breakfast bar, indoor heated pool, whirlpool, excercize room, tanning capsule, indoor water park access. Rooms sleep from 1 to 10 persons. Call for Zoo-De-Mack pricing. Close to the the Dixie Saloon and Mackinaw City's downtown shopping and restaurant/bar zone. Please call (800) 301-1765 or go to MackinawHotels.com.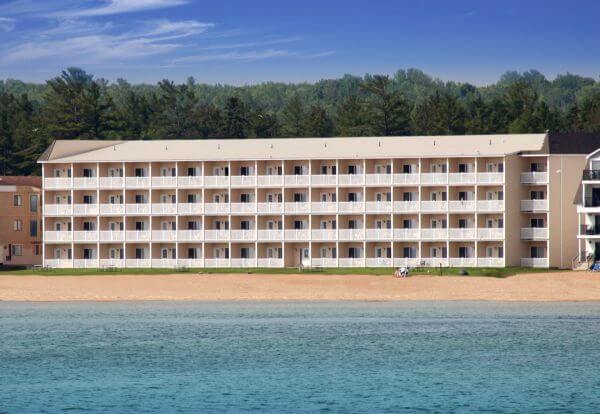 MACKINAW BEACH AND BAY ALL SUITES RESORT
Mackinaw City's newest beachfront accommodations! Mackinaw Beach & Bay offers all suite accommodations that sleep up to 6 per room with a hot breakfast included! Rooms are available at a special Zoo-de-Mack rates - call for pricing. The hotel is conveniently located just 3 doors down from the Star Line Ferry! Please call (800) 468-7736 or visit mbbresort.com to make reservations!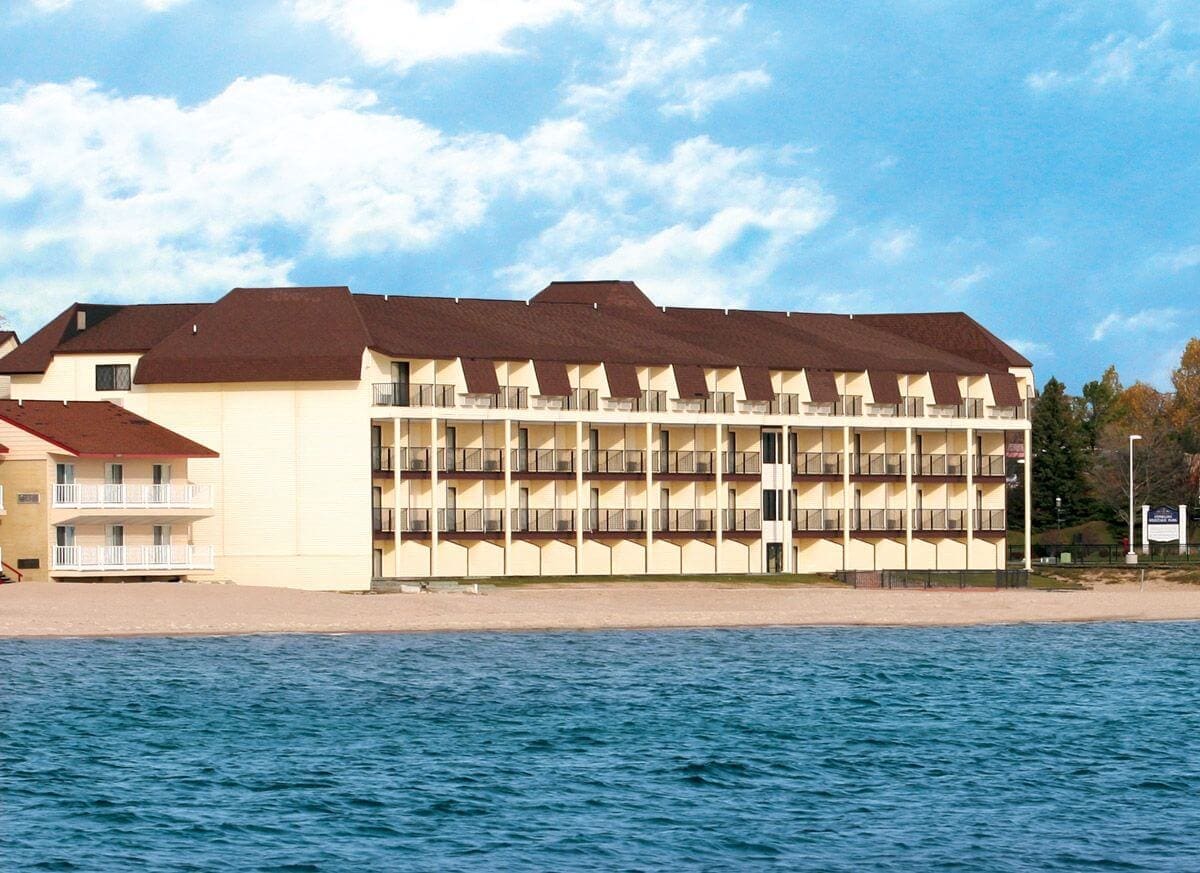 BEST WESTERN DOCKSIDE WATERFRONT
Right next to Star Line Ferry. AAA (3 Diamonds) Closest beachfront hotel to Dixie Saloon and Downtown Area. Mackinaw's newest in room jacuzzi. Private balconies on Mackinaw's largest beach. Indoor heated pool, whirlpool, business center and guest laundry. Highest speed WiFi, and 30' hot breakfast bar with fresh fruit, juices, waffles, eggs, premium coffee, sausage, biscuits and gravy. Rooms sleep 1 to 12 people in 1600 square food suites or intimate honeymoon suites with in-room whirlpools. Please call for rates (800) 774-1794 or go to MackinawHotels.com.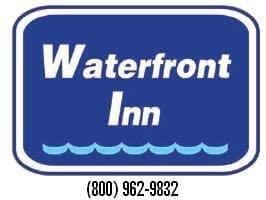 WATERFRONT INN
Mackinaw City's most affordable beachfront accommodations! Waterfront Inn provides a clean, comfortable room at a great rate. Special Zoo-de-Mack rates typically start for less than $100 for a standard room with double occupancy and $5 per additional person (maximum occupancy is 4) and includes breakfast! Conveniently located just 4 doors south of the Arnold Ferry. Please call (800) 962-9832 or visit WaterfrontMC.com to reserve your room now!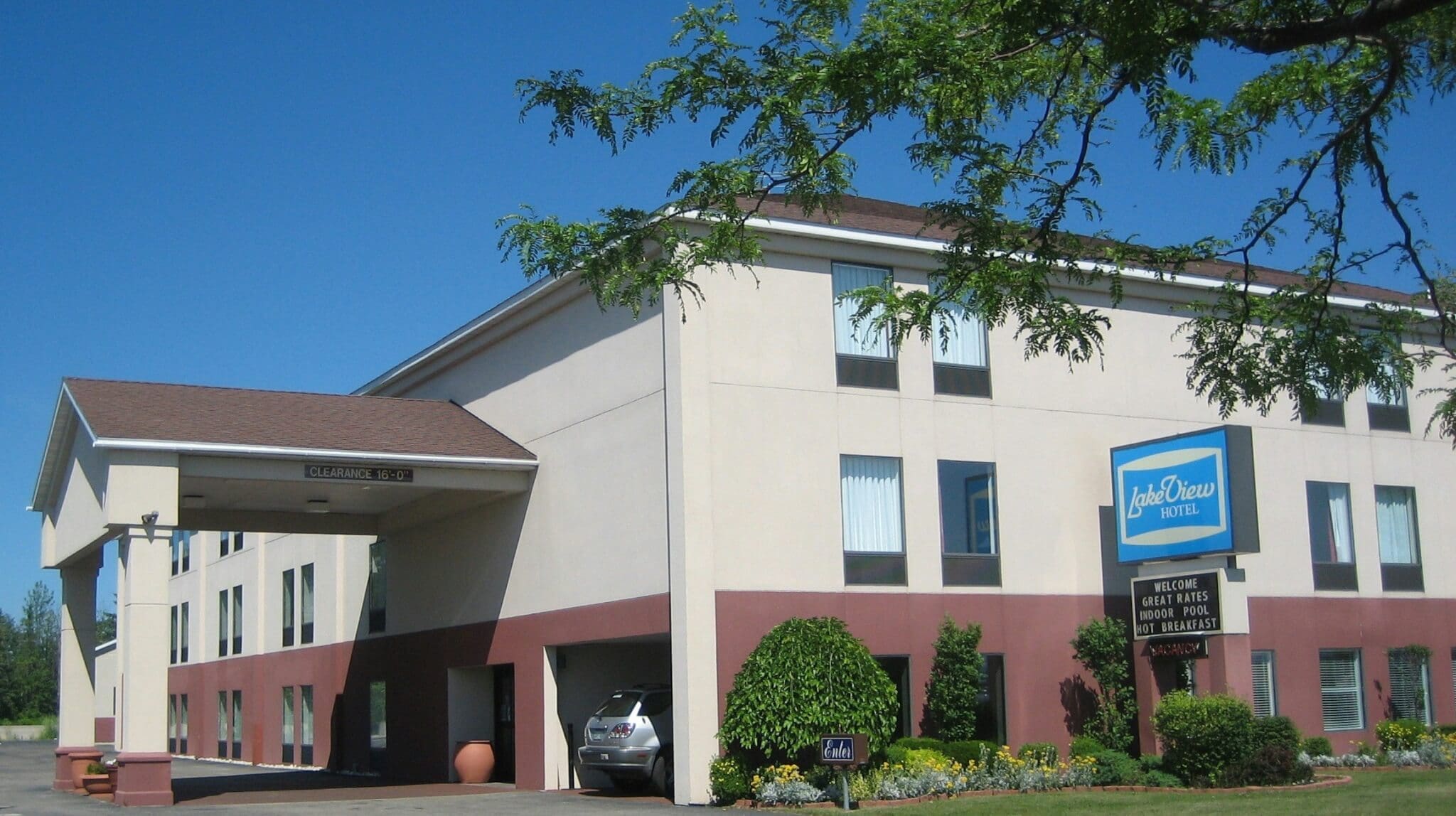 THE LAKEVIEW HOTEL
Located across from the Star Line Ferry, the Lake View hotel has indoor corridors, complimentary hot breakfast, complimentary in-room WiFi, and and indoor pool. Close to downtown shops and restaurants and the Dixie Saloon. Rates for Zoo-de-Mack participants typically start for under $100 with multiple night discounts. Visit MyLakeviewHotel.com or call (231) 436- 7829 for reservations.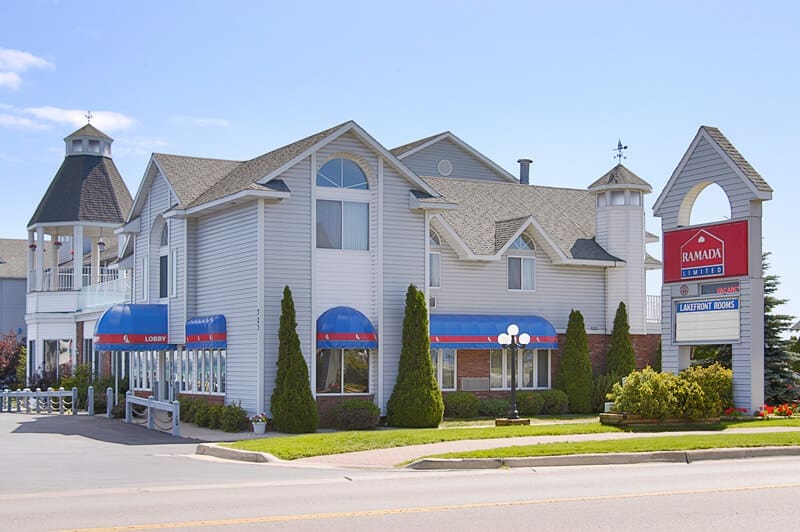 RAMADA INN WATERFRONT
Near the Star Line Ferry. Indoor corridors access all rooms and all have private balconies with lake view. Indoor heated pool and whirlpool and outside rooftop spa (very popular among Zoo-de-Mackers). Free hot breakfast bar and unlimited WiFi access. All rooms feature king and queen beds. 1400' private sandy beach. Walk or stumble to downtown shops and restaurants and Dixie Saloon. Rooms sleep 1 to 8 people in large suites. Please call (888) 852-4165 or visit MackinawHotels.com.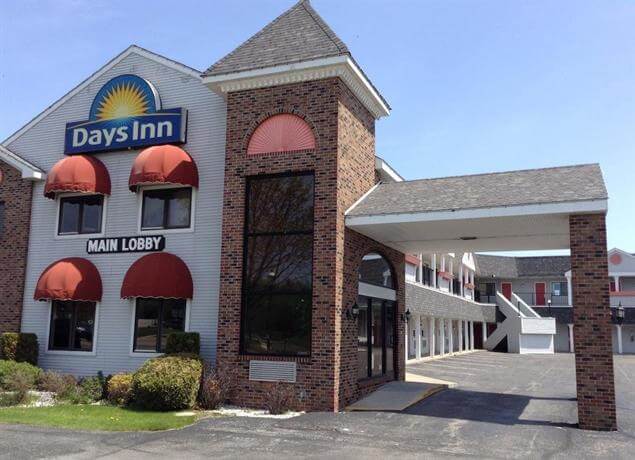 DAYS INN LAKE VIEW
Conveniently located to the Star Line Ferry. Absolutely the closest hotel in Mackinaw City. Rooms typically start from under $100. All 84 Rooms are usually occupied by Zoo-de-Mackers annually (Book Now!) Indoor heated pool, whirlpool, and sauna. Free 20' hot breakfast bar with fresh fruit, waffles, eggs, sausage, biscuits and gravy. Great views of Mackinac Island from most rooms. Two sundecks, restaurant, and a beautiful recreation area with nightly bonfire. Rooms sleep 1 to 8 people. Free WiFi .Short walk to downtown shopping area and restaurants and Dixie Saloon. Please call (800)436-8807 or go to MackinawHotels.com.

PARKSIDE INN BRIDGEVIEW- "AT THE FOOT OF MACKINAW BRIDGE"
Parkside Inn Bridgeview  "nestled in Mackinaw's most beautiful location", overlooking the MACKINAC BRIDGE, Lighthouse, Lakeshore Park & Straits of Mackinac.  Within walking distance to everywhere in Mackinaw. Enjoy our HOT BREAKFAST while overlooking the beautiful Mackinac Bridge.   Largest Indoor pool (9'deep), spa, guest laundry, fitness & game  room.  Ask for: ZOO-DE-MACK Special Rate!!! ParksideInn.com.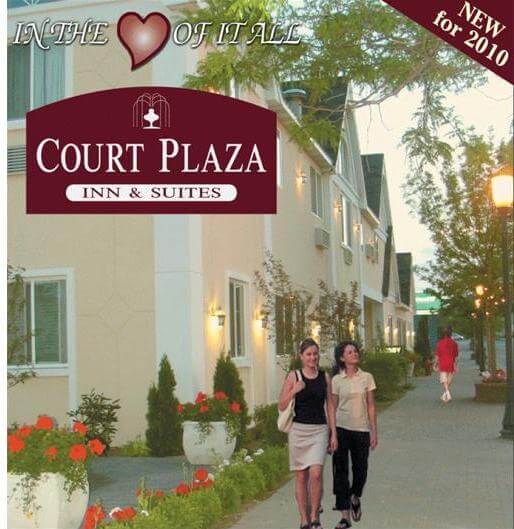 COURT PLAZA INN & SUITES- "ONLY HOTEL LOCATED DOWNTOWN"
Centrally located, Court Plaza Inn & Suites is the ONLY hotel located in Downtown Mackinaw City. Our hotel will provide an oasis of comfort and convenience with Free Breakfast, Wi-Fi, Indoor Pool & Spa.   Adjacent to Entertainment, shops, Ferry Boat Docks, Restaurants and Playground. SPECIAL Rates for Zoo-de-Mack usually start for under $100. Call 800-978-5520 or visit CourtPlazaInn.com.